Interests
---
I have a strong interest in the intersection of Computer Science, Behavioral Economics, and UI Design. I have experience with how aesthetics and choice architecture influence users. While working on Flex, a Web Application that won the Microsoft API award at VT Hacks III, my team and I worked hard to integrate mechanisms from behavioral economics to encourage users to make better financial decisions. Behavioral economics is the study of how the availability of information along with social, environmental and emotional circumstances determine decisions. We leveraged color theory to increase engagement and boost memory retention. I also developed the backend for the application.
Building, modding and breaking is my favorite way to learn new technologies. I've worked with Python Flask, Django, Node.JS, and Java projects to create software for real people. Read further for more information about these projects and the awards that I have won from Amazon, Microsoft and Capital One.
Personal Projects
---
StackCents: Amazon - Best use of AWS Winner at Bitcamp 2017
A Distributive Tech Stack monitoring system for squeezing every last cent out of your application hosting.
StackCents
analyzes your Application Stack and Provides Recommendations for AWS Services like S3, Lambda and Dynamo to reduce your AWS Costs.
Amazon's AWS Cloud Watch panel is designed to help developers meet the needs of their customers and load demands. StackCents is a platform for lightweight monitoring of application level utilization of compute resources. With StackCents users can monitor their cloud cluster to understand if their AWS instances are wasting resources or not maximizing their instances potential at an application level.
When users deploy a new AWS E2 instance, StackCents automatically registers the instance and starts tracking its CPU, Memory and Disk metrics. StackCents' intelligent utilization engine automatically identifies, tags and notifies users of servers that should have applications and datastore moved to dedicated AWS services. StackCents comprehensive utilization engine identifies all levels of a Tech Stack's resource consumption by monitoring everything from system logging, file servers and database management systems to network apis and web servers.
Even long time users of AWS who build Cloud Apps regularly can benefit from StackCents. Our comprehensive system and stack analysis notifies users of services and applications that should be moved off an EC2 into a stand-alone service on AWS like Lambda, S3, Glacier, RDS or Dynamo. Using these advanced recommendations, developers and managers can improve application response time while reducing hosting costs.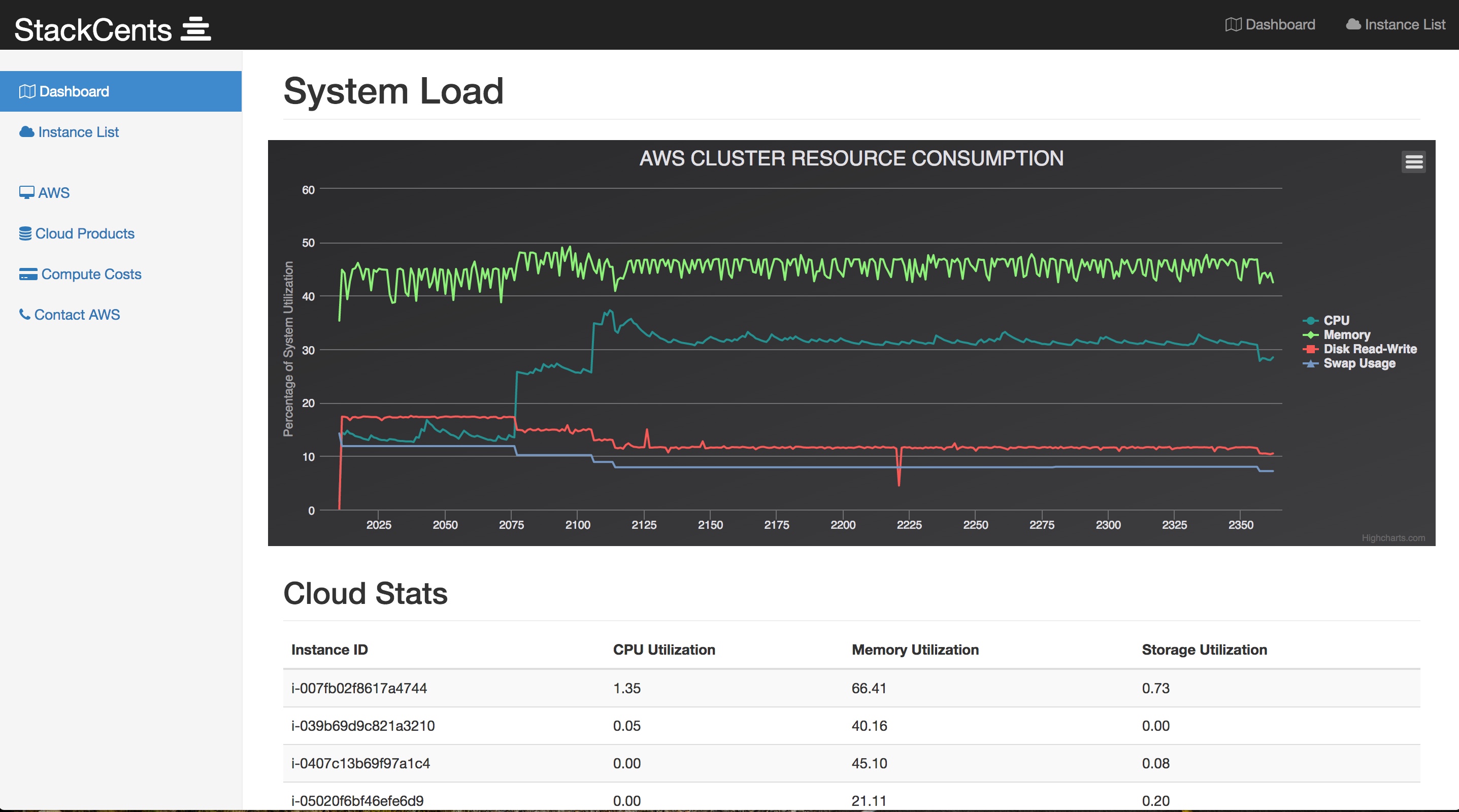 CafeConnnect: Capital One Web/Mobile App Winner at Carbon 2016
Cafe Connect
is not a iOS app or a WebApp but instead a conversation starter. Cafe Connect was built to remove the need for automated phone operators and to provide customers a mechanism to help initiate personal conversations and resolve banking problems.
Brand Site
A team of interns including myself developed this tool to facilitate customer engagement at Capital One's 2016 Carbon intern hackathon. Users of CafeConnect have the opportunity to order a coffee and request a Capital One Bank ambassador for personalized help with Capital One's products. Customers meet the advisor before a word is even said through sophisticated in-app matching.
Built upon the power of Node.JS, Express.JS, Angular.JS, MongoDB and iOS to deliver a cohesive experience for customers with a platform independent application for ambassadors. The customers facing iOS app interfaces with the Node.JS REST API that I built. The internal WebApp works on any device with a modern browser and allows specialists to view and select customers from the queue to offer a personal experience to each visitor.
Cafe Connect won best Mobile or WebApp for its ease of use, aesthetics, and platform independence while strengthening customer relationships with ambassadors. Our application eliminated the confusion associated with managing appointments in such a casual environment. Users get the help they need, at the time they need it, while being a part of a real conversation.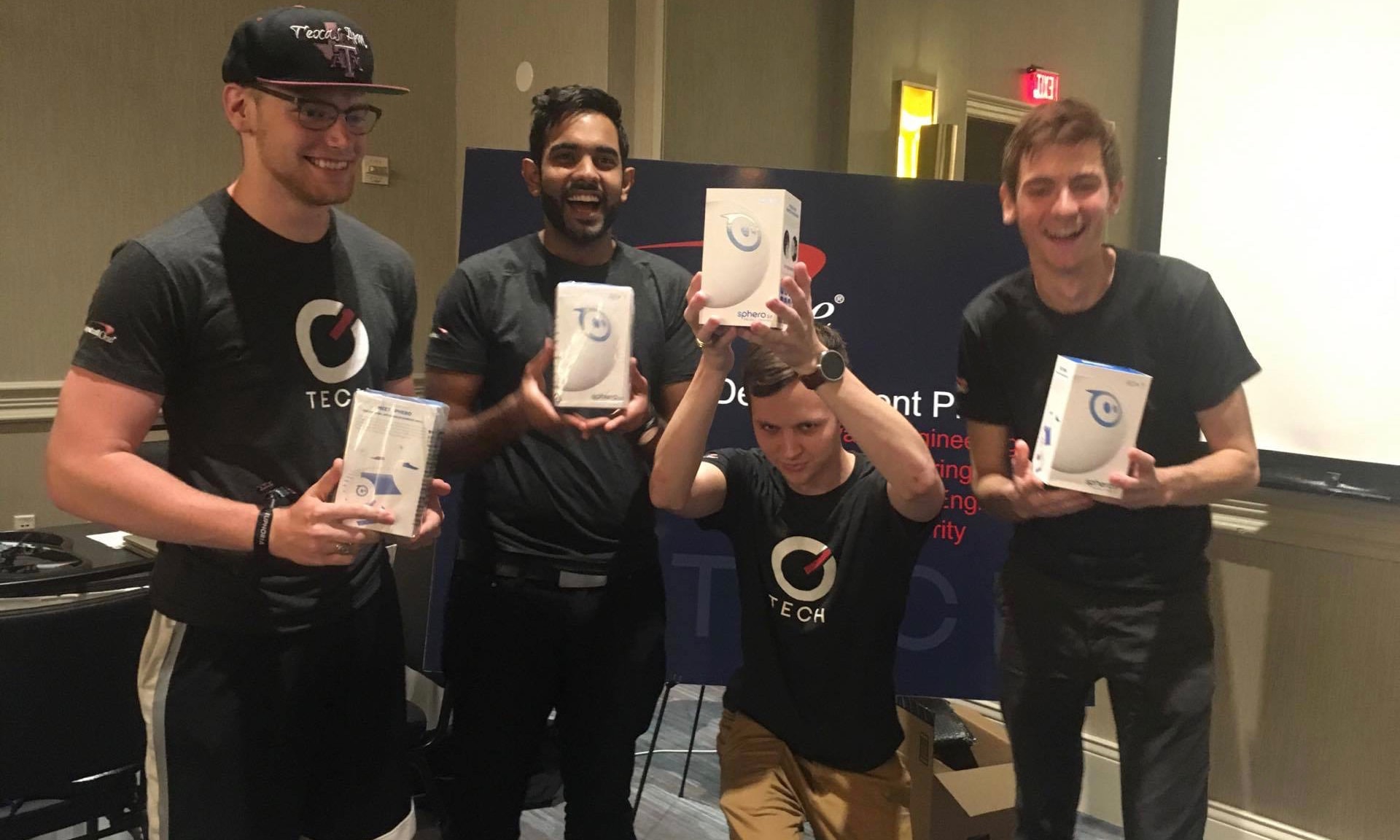 Flex: Microsoft API Winner at VT Hacks III
Flex is a budgeting app developed on top of Capital One's APIs that is designed to help users have a comprehensive understanding of their spending patterns. We were not happy with the bank statements that our banks were providing us at the end of each month, our online accounts were not providing much more information. Flex is not another bank statement; it was designed to be your new personal advisor.
Humans do not associate purchases with company codes or merchant acronyms. We associate purchases with locations and experiences. It was very important to us to develop an application that understands this and presents users with location-based transaction information. I worked extensively with another team member to bring past purchases to a web map powered by OpenStreetMap and Leaflet JS. Bank account users should understand where they are spending.
The personalized data visualizations are powered by taking user purchases and breaking them into sub-categories through Natural Language Processing. User experience and page responsiveness was very important to us. Much of our analysis was run in batches and cached to provide the best user experience possible.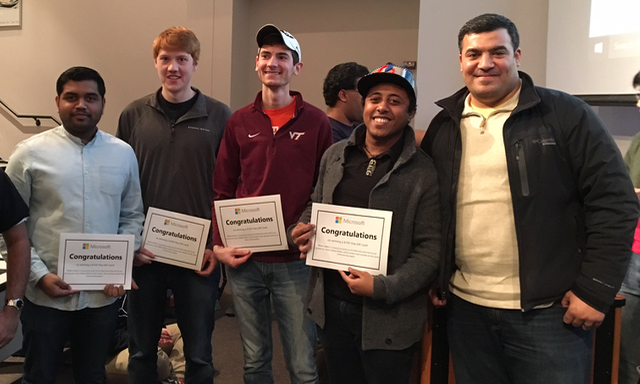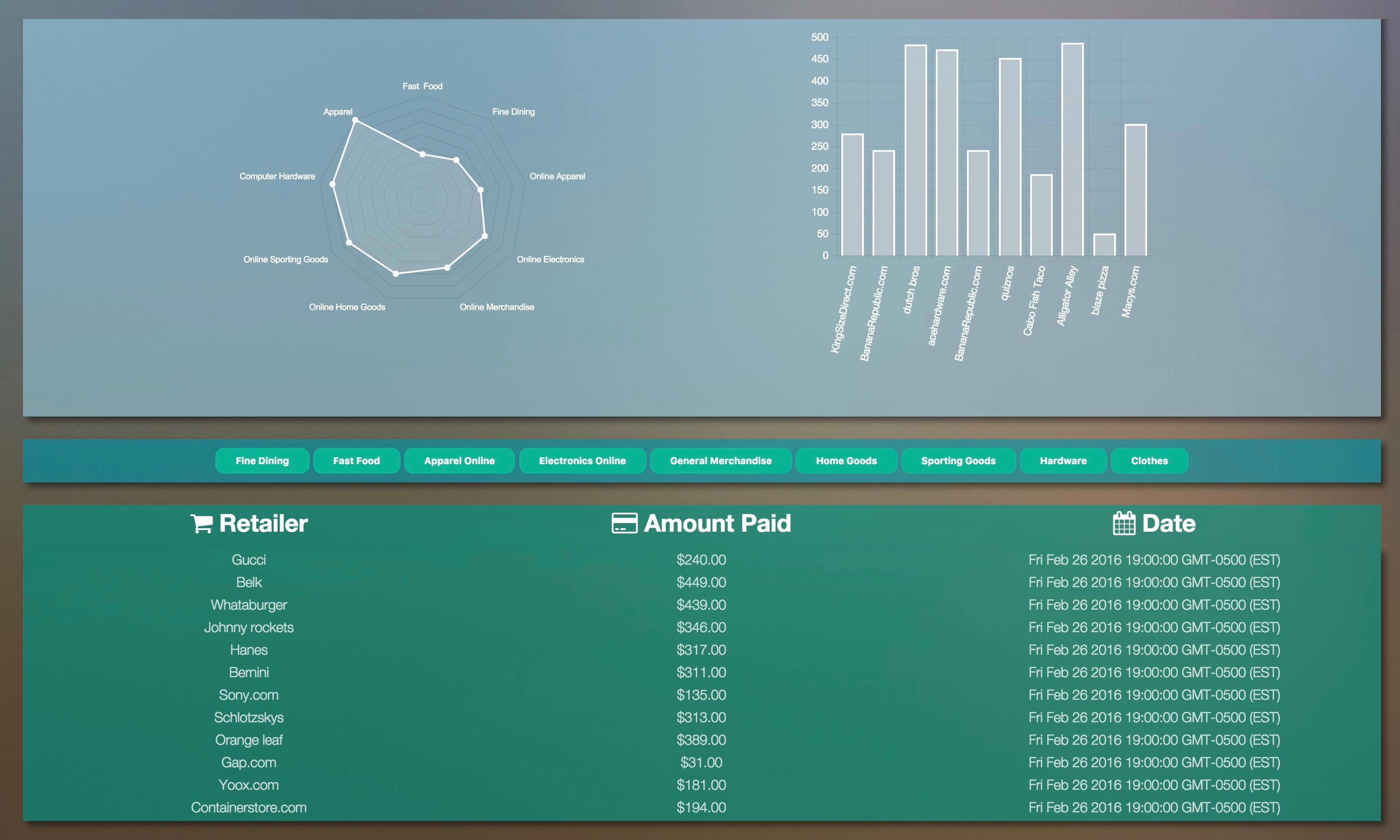 Hardware Simulation and Algorithm Analysis
Recently I have been working on a hardware cache simulation project in Java during my free time. The application implements three types of hardware caches; Direct Map, Set Associative, and Full Associative cache architectures. The application is designed to help users understand how algorithms can be optimized to prevent costly reads and writes from system RAM. Currently, Bubble, Heap, Insertion, and Quicksort algorithms are implemented. More information about the project can be found on my GitHub page.
Personal Website
This page originated as an assignment for CS 3604: Professionalism in Computing at Virginia Tech. It has evolved into a place where I can experiment with HTML, CSS, and JavaScript. I look to continue to grow it and use it as a place to become more experienced with web technologies.
Undergraduate Coursework
---
CS 3114: Data Structures & Algorithms
CS 3214: Computer Systems
CS 3654: Into to Data Analytics & Visualization
CS 4984: Social Network Capstone
CS 3304: Comparative Languages
CS 4804: Introduction to Artificial Intelligence
ECON 3104: Microeconomic Theory
ECON 4424: Game Theory
ECON 4304: Econometric Methods
ECON 3204: Macroeconomic Theory
CS 4104: Data & Algorithm Analysis
CS 3744: GUI Programing & Graphics
MATH 3134: Applied Combinatorics
Reading List
---
Completed
Misbehaving: The Making of Behavioral Economics by Richard H. Thaler
Algorithms to Live By: The Computer Science of Human Decisions by Brian Christian and Tom Griffiths
Nudge: Improving Decisions About Health, Wealth, and Happiness by Richard Thaler
Give and Take: Why Helping Others Drives Our Success by Adam M. Grant
The Obstacle Is the Way: The Timeless Art of Turning Trials into Triumph by Ryan Holiday
How to Win Friends & Influence People by Dale Carnegie
The Design of Everyday Things by Donald A. Norman
Grit: The Power of Passion and Perseverance by Angela Duckworth
Naked Statistics: Stripping the Dread from the Data by Charles Wheelan
Cracking the Tech Career: Insider Advice on Landing a Job at Google, Microsoft, Apple, or Any Top Tech Company by Gayle McDowell
Eat That Frog!: 21 Great Ways to Stop Procrastinating and Get More Done in Less Time by Brian Tracy
In Progress
Ego Is the Enemy by Ryan Holiday
Machine Learning: The New AI (The MIT Press Essential Knowledge series) by Ethem Alpaydin
The Experience Economy: Work Is Theater & Every Business a Stage by B. Joseph Pine II and James H. Gilmore
Getting Things Done: The Art of Stress-Free Productivity by David Allen
How to Solve It: A New Aspect of Mathematical Method by G. Polya
Soccernomics: Why England Loses, Why Spain, Germany, and Brazil Win, and Why the U.S., Japan, Australia—and Even Iraq—Are Destined to Become the Kings of the World's Most Popular Sport by Simon Kuper and Stefan Szymanski